Contact Us
The Wisconsin Rural Opportunities Foundation Team
Use the contact form below to share your thoughts through email.  Your message will go directly to the WROF, Inc. team, who will personally take care of your request. Please meet the WROF, Inc team below. We are delighted to serve you!
Giving to the WROF – Sharing your Ideas:
To discuss how giving to the WROF, Inc can extend your values and heart for supporting those pursuing education to use in rural Wisconsin contact Marcy Heim, the Executive Director.  To share your ideas, inspiration and thoughts regarding  creating a vibrant future for rural Wisconsin also reach out to Marcy or members of our Board of Directors.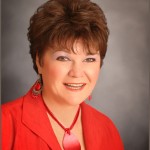 Marcy Heim, CSP, PLCC, CFRE
Executive Director
608.772.6777 or 608.535.1057 | marcy@marcyheim.com or  info@wrof.org
2679 Fahey Glen, Madison, WI 53711
WROF EIN: 390857592
Newsletter subscription, Facebook page, Address updates: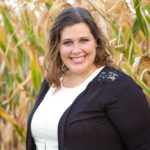 Liz Matzke, Marketing Director & Administrator
608.535.1057 | liz@wrof.org
PO Box 46522, Madison, WI 53744
Liz Matzke will ensure that you, our WROF students, parents, alumni scholars, supporters and partners stay up-to-date, connected and know you are appreciated. Contact Liz with address changes for students, changes in campus contacts or additional contacts we should have, information on award events (in-person or virtual), student thank you notes and ideas you have for stories that will lift up your institution, your students and rural Wisconsin. Liz joined the team in September but is no stranger to the WROF as she is a past recipient of WROF scholarships and previously worked with the Foundation during her tenure at World Dairy Expo. Born and raised on a dairy and swine farm in rural Monroe, Wis., Liz earned Dairy Science and Life Sciences Communication degrees from the University of Wisconsin-Madison. She currently is the owner of Denim Works LLC, a marketing company that specializes in working with agriculture non-profits. In her free time, she enjoys being a 4-H and Junior Holstein volunteer.
Educational Partners Support, Scholarship Check Status, Loan Applications: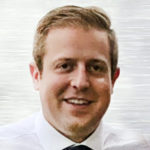 Aaron Ziegler, Chief Financial Officer
608.535.1057 | aaron@wrof.org
PO Box 46522, Madison, WI 53744
As Chief Financial Officer for the WROF, Inc. Aaron will tackle the increasingly complex investment and financial processes of the WROF.
Contact Aaron with your questions on award checks, loan processes, to notify us of your selected students and Award Recipient Information Sheet, to share if a student is no longer eligible to receive our award, award agreements and timelines.  Any changes to your award recipients will be approved jointly by Aaron and the Executive Director.
Aaron is no stranger to rural Wisconsin being raised on a crop farm outside of Verona during his youth before pursuing a career in finance. Aaron brings over a decade of experience and knowledge to the team including budgeting, accounting, general ledger and enhanced customer service skills. In his spare time, Aaron enjoys giving back to his community of McFarland by volunteering as a youth soccer coach and spending time with his wife, Tiffany, and sons, Kade and Keller.
For information about applying for a WROF, Inc. scholarship, please contact the educational institution directly. 
For information about applying for a WROF, Inc. RURAL SCHOLAR award, applications will be available online only from this website.