Contact Us
The Wisconsin Rural Opportunities Foundation Team Is HERE to Serve you!
Use the contact form below to share your thoughts and ideas with the WROF Team through email.  Your message will go directly to the WROF, Inc. team, who will personally take care of your request. Please meet the WROF, Inc team below. We are delighted to serve you!
Giving to the WROF – Sharing your Ideas:
To discuss how giving to the WROF, Inc can extend your values and heart for supporting those pursuing education to use in rural Wisconsin contact Marcy Heim, the Executive Director.  Your gift may qualify for a match! To share your ideas, inspiration and thoughts regarding  creating a vibrant future for rural Wisconsin also reach out to Marcy or members of our Board of Directors.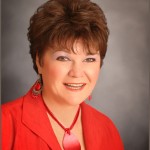 Marcy Heim, CSP, PLCC, CFRE
Executive Director
608.772.6777 or 608.535.1057 | marcy@marcyheim.com or  info@wrof.org
2679 Fahey Glen, Madison, WI 53711
WROF EIN: 390857592
Educational Partners Support, Scholarship Check Status, Loan Applications: 
Sally Balson,  Office Manager
608.535.1057 | sally@wrof.org
PO Box 46522, Madison, WI 53744
As WROF's Office Manager, Sally supports our Executive Director and the Board managing the day-to-day administrative tasks including full accounting functions, database management, website maintenance, email and general correspondence, and record-keeping. She also works with our educational partners to help them maximize the impact of  WROF's scholarships and grants to foster the vitality of rural Wisconsin.
Contact Sally with your questions on award checks, loan processes, to notify us of your selected students and Award Recipient Information Sheet, to share if a student is no longer eligible to receive our award, award agreements and timelines.  Any changes to your award recipients will be approved jointly by Sally and the Executive Director.
Newsletter subscription, Facebook and LinkedIn pages, Address updates:
Michelle Livanos, Marketing Director 
608.535.1057 | michelle@wrof.org
PO Box 46522, Madison, WI 53744
Michelle will ensure that you, our WROF students, parents, alumni scholars, supporters and partners stay up-to-date, connected and know you are appreciated. Contact Michelle with your stories that will lift up your institution, your students and rural Wisconsin, student thank you notes, information on award events (in-person or virtual), changes in campus contacts or address changes for students, or additional contacts we should have.
For information about applying for a WROF, Inc. scholarship, please contact the educational institution directly. 
For information about applying for a WROF, Inc. RURAL SCHOLAR award, applications will be available online only from this website.