Leadership:
Experienced and Dedicated
The Wisconsin Rural Opportunities Foundation, Inc. is governed by a highly regarded Board of Directors who are dedicated to sound fiscal responsibility as they carry on a legacy of fostering rural Wisconsin.
The Wisconsin Rural Opportunities Foundation, Inc. Board of Directors dedicates one meeting annually to analyzing the educational climate in rural Wisconsin and then allocating awards to maximizing the benefit and impact in the rural enterprise. Recipient selections are made, in some cases, by the particular college or university admissions offices according to academics, leadership, service and financial need criteria outlined by the Wisconsin Rural Opportunities Foundation, Inc.
In some instances, key individuals from throughout the state serve on grant review committees to assist the Board of Directors in determining the people, projects and programs most deserving of support.
Wisconsin Rural Opportunities Board of Directors
President of the Board
Carol Knox
Retired principal, MorganMyers

Carol grew up on family dairy farm west of Fort Atkinson. She graduated from UW-Madison with a degree in journalism in 1973. She has spent much of her 32-year career communicating with people about agriculture. Carol retired in 2005 after 23 years as a principal in MorganMyers, a consulting firm that specializes in pasture-to-plate communications. As an appointee of Governors Lee Dreyfus and Tommy Thompson, Carol served on the board for the Department of Agriculture, Trade & Consumer Protection for 12 years, including 2 years as chair. She served on the College of Agriculture and Life Sciences (UW-Madison) Board of Visitors for 4 years.  She spent 11 years on the Fort HealthCare board and currently serves on the Wisconsin Policy Forum Executive Committee.  Carol is excited to be leading the WROF, Inc.- a program she feels has done so much for so many, and has so much potential.  As board president, Carol looks forward to developing and executing new and expanded strategies to help further the growth of the organization.
Vice-President
Joan Behr
Retired, Foremost Farms, USA

For over 32 years, Joan served in various capacities with Foremost Farms USA® completing her work there as Sr. Director of Corporate Communications & Brand Management. There she was responsible for internal, external and marketing communications, brand management and crisis communications. "Our relationships are built one-by-one," Joan often said about how Foremost Farms built its reputation with dairy producers, employees, customers and business influencers. Joan attended Iowa State University and Southern Illinois University-Carbondale. She is just beginning a term on the Professional Dairy Producers Foundation board of directors.
Secretary / Marketing Committee Chair

Sara Schoenborn

Director of Marketing & Public Relations, Wisconsin Agri-Business Association
Communications Director, Wisconsin Corn Program
Sara serves in a brand new position with the Wisconsin Agri-Business Association and also as Communications Director for the Wisconsin Corn Program.  Formerly she was Director of Communications for the Cooperative Network, where she managed the organization's branding, public & media relations and event marketing, plans the annual Co-op Communicators Workshop and co-leads the national "Co-op Month Initiative." Prior to joining Cooperative Network, she served as Executive Director of the Wisconsin FFA Foundation where she conducted all aspects of the development cycle to meet annual goals and objectives and led the organization to three consecutive record-breaking fundraising years. In that role, she also worked with the board to accomplish strategies and tactics outlined in the organization's strategic plan and managed staff and operations. During her time as Assistant Editor for Agri-View, a state-wide weekly agricultural newspaper, Sara was first introduced to the WROF, Inc. when she wrote a feature story on Richard and Sharon Renk and their strong ties with the organization. Sara earned her bachelor's degree from UW-Madison where she majored in Dairy Science and Life Sciences Communications. She eaerned her Master of Agribusiness degree from Kansas State University.
Treasurer
Mary Elvekrog
Assistant Vice President-Dairy Specialist, Badgerland Financial

Mary grew up on her family dairy farm near Stoughton. She was active in 4-H, FFA and graduated from UW-Platteville with a degree in Agribusiness. Mary has been an ag lender with Badgerland Financial since 1981. She serves dairy farmers in Southern Wisconsin, supporting their credit and financial needs.  Mary has a strong passion for the success and viability of Wisconsin's rural communities, and has been active on the Fair Board. She looks forward to serving on the WROF, Inc. Board of Directors and contributing to the success of helping students pursue a career serving rural Wisconsin.  As the Treasurer of the WROF, Inc. Mary assures the financial soundness of the Foundation.
Finance Committee Chair
James K. Caldwell
President, First Citizens State Bank, Whitewater, Wisconsin

James grew up on a Wisconsin farm, and witnessed firsthand the need for educational opportunities and leadership development for rural Wisconsin young people. Jim believes these opportunities ensure the enhanced success and prosperity of Wisconsin's rural and  agricultural communities. He is proud that so many of the WROF, Inc. recipients say their scholarship was a "defining moment" for them.  WROF, Inc scholarships empower them to pursue their desired education and return to become strong leadership in our Wisconsin rural communities. James served as President for over 30 years and sees continuing his service as vice president of the board and investing in the organization's endowment as a way for him to "give back" and preserve our wonderful rural Wisconsin way of life.
Members of the Board
Curtis Hanson
President, Mid-State Power Equipment

Curtis grew up in a small town, and says education was what he needed to maximize his contribution back to this state. He feels strongly about helping young rural people with financial need continue their education, which is why he invests time and resources with the WROF, Inc. With its focus on assisting rural Wisconsin residents in attending Wisconsin schools, Hanson says, "We make something important happen, not only in the students' lives, but in rural Wisconsin overall." Leaders in 4-H and FFA encouraged him along the way. By working weekends and with his parents' help, he paid his tuition at UW-Platteville. He saw a lot of his classmates struggling financially, however, and today's costs are so much greater than they were then.

Daryll Lund
Executive Vice President and Chief of Staff, Wisconsin Bankers Association (WBA)

Daryll J. Lund is Executive Vice President and Chief of Staff for the Wisconsin Bankers Association. Daryll is responsible for oversight and management of WBA's education and member relations departments, government relations efforts primarily at the federal level, serving as a spokesperson with the media and other outside groups, and playing a key role in fostering effective working relationships with the membership and other organizations both within and outside of the State. Prior to his current position with WBA, Daryll served as the President/CEO of the Community Bankers of Wisconsin and previously was the President/CEO of the Wisconsin Agribusiness Council. Daryll sees a strong connection between providing educational opportunities in the State and enhanced community engagement and success.
Ann McDonald
Owner, McDonald Marketing and Business Development  I am offering to do project work while looking for the next best thing
Ann McDonald provides expert marketing and business development counsel to for-profits and non-profits of all types.  Formerly she served  as the Business Development Lead for The American Dairy Coalition. In that position, Ann led membership growth and renewal on a national level, planned and executed ADC events, collaborated on strategic planning and marketing for organization goals, growth and publicity and evaluated partner opportunities.
McDonald gained experience in the beef, dairy and feed industries while working as an Executive Director for the Southern Wisconsin Agriculture Group, Independent Consultant as Business Development Lead/Implementation Leader for Beck Ag, Marketing Manager for Quality Liquid Feeds and Marketing Administrator for Boumatic.  She has an MBA from Edgewood College and a BS in Agricultural Business and Agricultural Economics from UW-Platteville.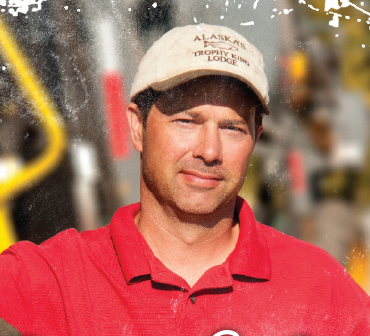 Brett Renk
President, Renk Seeds
Brett is a 6th generation Badger who respects and appreciates our Wisconsin rural heritage. The foundation and core of Renk Seed Company's business is its seed corn sales to Wisconsin farmers and agri-businesses. Brett says he can think of nothing more rewarding or fruitful than investing in the education and organic growth of the rural youth of Wisconsin. He says, "They are our future and this is what WROF, Inc. is all about: helping build our rural Wisconsin enterprise."  Through his own investments of time and dollars, the Renk family  hopes to encourage others to see the impact supporting the Foundation will have in rural Wisconsin.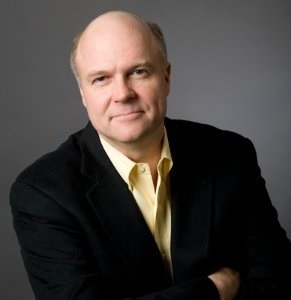 Max Wenck
Partner and Director of Corporate Affairs & Social Responsibility of MorganMyers 
Since June 2005,  Mr. Wenck serves as Director of the MorgamMyers Agriculture and Pasture-to-Plate practices and provides counsel to the Morgan & Myers Inc.'s Food, Health & Nutrition practice. Before joining Morgan & Myers, Max was with Dekalb Plant Genetics where he led corn advertising and marketing activities for the U.S. business team. He serves on the board of the Waterford Graded School District and for the WELS Investment Fund. He's a member of the National Cattlemen's Beef Association, American Soybean Association and National Corn Growers Association. He's also a member of the Public Relations Society of America and has held regional and national leadership positions with the National Agri-Marketing Association. He has dual bachelor's degrees in animal science and agricultural journalism from South Dakota State University, where he graduated in 1982.