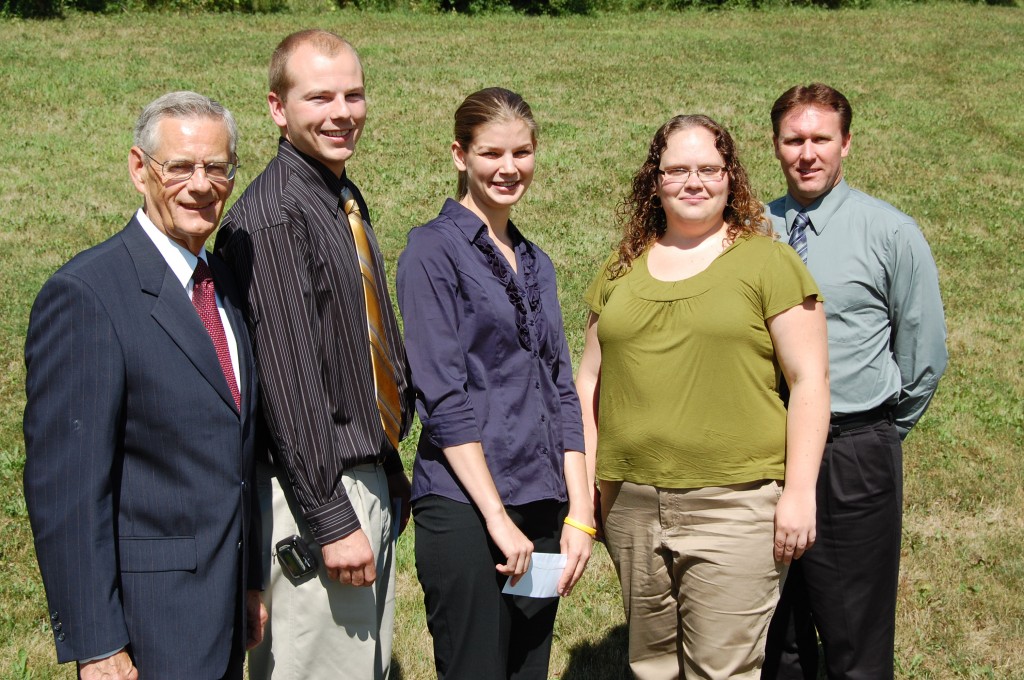 Wisconsin Rural Opportunities Foundation Awards Loans
Wisconsin Rural Opportunities Foundation, Inc. (WROF) was proud to announce its 2011 Veterinary Loan Award winners.  Each year loans are awarded to students who plan to practice veterinary medicine and work in large animal veterinary practices in rural Wisconsin communities. These loans are unique in that part of the loan is forgiven based on each year that the recipient actually serves rural Wisconsin.
The Wisconsin Rural Opportunities Foundation, Inc. recently presented loans to four University of Wisconsin-Madison students. On hand for the presentation were WROF Board President James Caldwell, 2011 WROF loan recipients John Kornmann of Fitchburg, Whitney Auth of Madison, and Danielle Broeren of Madison, and WROF General Manager Mark Clarke. Missing from the photo: Loan recipient Jessica Southwick of Evansville.
Subscribe to WROF News
If you liked this article and want to subscribe to receive new articles by email,

enter your information below!
Similar Posts
Post Your Comments
There are no comments yet, please leave one.