By Sara Schoenborn, Agri-View Assistant Editor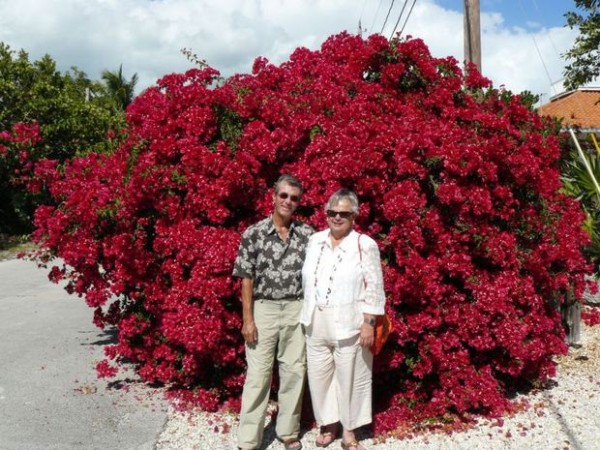 For Richard and Sharon Renk, the most important things are family and giving back to others.
Both natives of Sun Prairie, the two got married when Richard was in college and are celebrating their 55th wedding anniversary this year.
Richard says his family's farming history dates back to 1846 when his ancestors came over and settled in the Sun Prairie area. "It's very much a farming community," he says, adding that his grandfather completed the UW-Madison Farm and Industry Short Course in 1898 and a number of those in the generations that followed graduated from UW-Madison.
"The Renk Seed Corporation – or William F. Renk and Sons – was started in 1936," Richard says, "so we are the oldest farm family corporation in the United States."
Richard adds the business runs as a typical corporation with a board of directors and board meetings: "It's not about family, it's about business. That's how you survive," he notes.
Richard still helps out as needed, but wouldn't call his involvement fulltime since the business made the official transfer to the next generation.
In the beginning, the family was involved with livestock for a number of years, including purebred cattle, sheep, and hogs. In 1992 they ended the livestock business and became strictly a seed company.
"Our market is pretty much the upper Midwest and we're running now from Nebraska through Michigan and the upper tier of states in that area," Richard says. "We've grown a lot in the last 10 years – we've probably quadrupled our sales in that time."
Richard says the basis of the organization is customer service and a family corporation. "We have a lot of loyalty in our organization," he notes.
Richard's father Walter served for a number of years as president and chairman of the board of directors for the Wisconsin Rural Rehabilitation Corporation, an organization established in 1934 by the Federal Emergency Relief Administration.
The organization was to "purchase FHA guaranteed farm loans to stimulate the agricultural economy following the Great Depression."
After that need was gone, Richard says, the organization evolved into the Wisconsin Rural Opportunities Foundation, Inc. (WROF), a 501(c)(3), invested in "supporting educational opportunities for rural Wisconsin citizens at a vast variety of educational institutions throughout the State of Wisconsin."
"We've tried to keep it going and expand our footprint ever since," Richard says. "It's an uphill battle because we have limitations on how we can invest the original government money so we have a limited amount of income. Tuitions keep increasing and inflation is very hard for us to keep up with to have the impact and to benefit the students like we'd like to."
The organization received a finite amount of federal funds, so Richard says growth comes from individual contributions. "With financial gifts to the WROF, we will be able to expand the role of WROF so that we can have more of an impact on these students. Tuition is getting so high and the number of students who need our help grows each year."
Richard says WROF has relationships with all of the schools in the Wisconsin system, the Wisconsin Rural Leadership Program, 4-H, FFA and the vocational technical college system. Scholarships are targeted to those with rural backgrounds and Wisconsin residents.
"That's our footprint," Richard says. "We try to fund vocations that would lead back to rural Wisconsin."
Sharon adds that the students' chosen career fields are not restricted to those in agriculture. Future doctors, nurses, mechanics, etc. can also apply – anything that "would be helpful in the more rural communities." WROF also has a veterinary school loan program that offers loan forgiveness if the student stays in a large animal practice in rural Wisconsin.
"Sharon and I are both very committed to advancing education," Richard says. "You can't compete in society or in the world anymore without education and a lot of it. It's a very competitive world out there."
"WROF funds give students the opportunities that they may not have otherwise and the people who apply for these scholarships tend to be rural oriented," Sharon says. "If they do stay in Wisconsin it's just enriching our whole state and helping everyone they ever encounter."
One of the greatest rewards Sharon and Richard receive in return is meeting recipients years later.
"You meet those people and see how articulate they are, how involved they are in their community – the impact they are making – that's what really pumps me up," Richard says. "It's just inspirational." And, the recipients are so grateful for the help they receive.
The door is open to any amount of help, and matching opportunities exist, for those who wish to be a part of WROF and their mission.
"This is an opportunity and vehicle for others to be able to participate and help on their own personal basis," Sharon says. "The average Wisconsin person who has this type of an interest could make quite an impact. We are asking others to join us in making this possible."
Richard agrees, "I think the key message is we need to support our rural young people in furthering their education and it's not just about the individual – it's about what is good for Wisconsin and our competitive spot in the world economy. Education is everything."
Subscribe to WROF News
If you liked this article and want to subscribe to receive new articles by email,

enter your information below!
Similar Posts
Post Your Comments
There are no comments yet, please leave one.