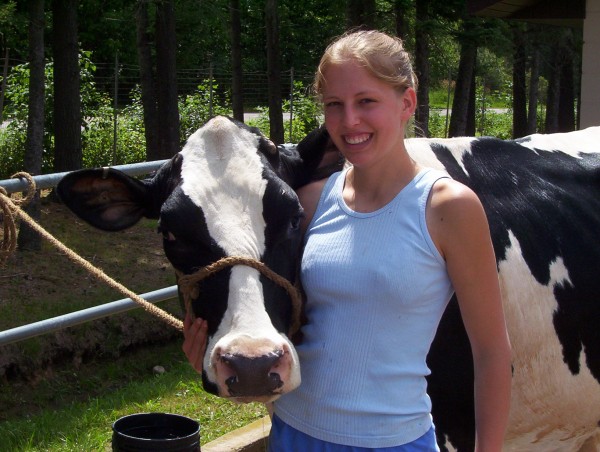 Heather Blasel graduated from Medford Area Senior High School in 2001, from the UW-Madison in 2005 with a bachelor's degree in dairy science, and from the UW-Madison School of Veterinary Medicine in 2009. She is a past recipient of a WROF, Inc. Veterinary Loan Award.
Heather is now large animal veterinarian, practicing in Prairie du Sac, Wisconsin. "My long-term goal is to become an approachable, knowledgeable, and influential resource for dairy producers and to make a positive impact on the dairy industry in my area," says Heather.
In her spare time, Heather enjoys spending time on my family's 200-cow dairy farm in Stetsonville, helping out with barn chores and field work. She makes the 3-hour trip as often as possible.
Subscribe to WROF News
If you liked this article and want to subscribe to receive new articles by email,

enter your information below!
Similar Posts
Post Your Comments
There are no comments yet, please leave one.