Giving to the WROF is CONTAGIOUS!
Catch it today! 
THANK YOU TO ALL THE APPLICANTS FOR THE WISCONSIN RURAL OPPORTUNITIES FOUNDATION 2021-2022  PREMIER SCHOLARSHIP!
WOW! The future is bright!
Look for an announcement from the Selection Committee early May, 2021!
The Wisconsin Rural Opportunities Foundation, Inc. (WROF)  WROF Premier Scholarship is an award of $5,000 to be presented to a Wisconsin high school senior pursuing a post-secondary education following graduation. 
"WROF is continuing with this tradition based upon the tremendous success we experienced with the inaugural offering in 2020.  We believe this award deeply resonates with our mission to inspire young people to live and work in rural Wisconsin after completing post-secondary education." says Joan Behr, WROF President.
Last year's recipient was Peyton Mykel-Marie Clark from Ontario, Wis. She was a 2020 graduated from Brookwood High School and is the daughter of Todd and Tracy Clark. Clark is pursuing a degree in Elementary Education at Western Technical College.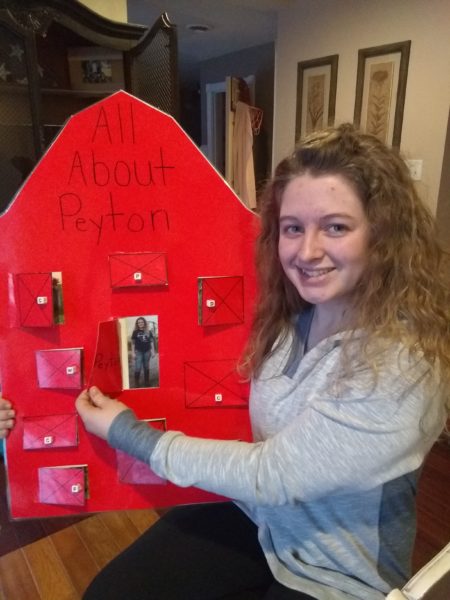 Clark says, "The biggest surprise of my first semester was how hands on it was. I was just a few weeks in and I was already being placed in a childcare setting to gain more experience. I was also surprised that most of my classes were my Early Childhood Education classes and not all general education classes".
The student recipient must be a high school senior at one of Wisconsin's public or private schools, who has been living in rural Wisconsin for at least two years. "Rural" is defined as traditional rural areas and rural towns of 25,000 population or less. The award will support tuition and books, up to $2,500 per semester, for any post high school experience in Wisconsin for two semesters as long as a 2.5 GPA is maintained.
To learn more about the WROF, Inc., please read about our history.