Archive for the 'Award Recipient' Category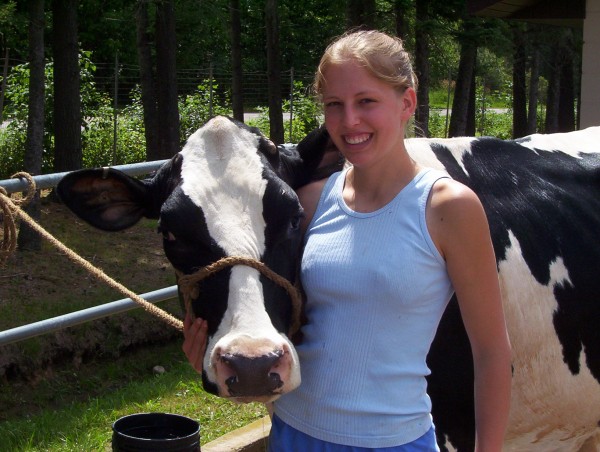 Heather Blasel graduated from Medford Area Senior High School in 2001, from the UW-Madison in 2005 with a bachelor's degree in dairy science, and from the UW-Madison School of Veterinary Medicine in 2009. She is a past recipient of a WROF, Inc. Veterinary Loan Award.
Heather is now large animal veterinarian, practicing in Prairie du Sac, Wisconsin. "My long-term goal is to become an approachable, knowledgeable, and influential resource for dairy producers and to make a positive impact on the dairy industry in my area," says Heather.
In her spare time, Heather enjoys spending time on my family's 200-cow dairy farm in Stetsonville, helping out with barn chores and field work. She makes the 3-hour trip as often as possible.